form, gestalt and politics of the public interior
Basma Abu-Naim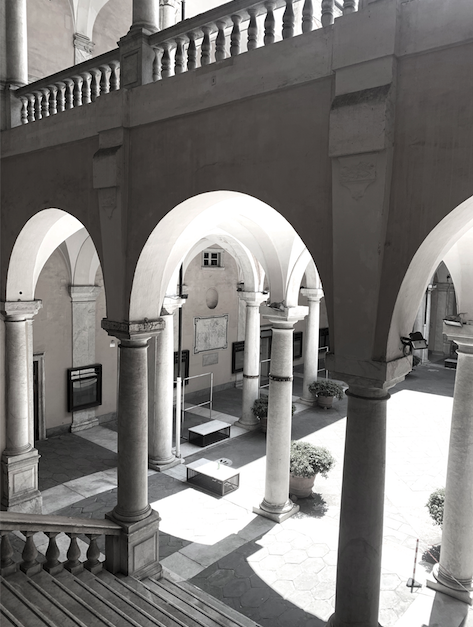 This study explores forms and figures of public private spatial production within the context of public interiors. Public interiors refer to spaces inside buildings that are accessible to a wider public, independent of their ownership. While public private spatial production points at specific building practices which emerges through public and private collaboration producing forms of interior spaces with a collective dimension and in correlation to their urban context.
One such example is the Strada Nuova in Genova laid out and built between 1551 and 1591 in which private to public patronage play a role in constructing site specific figures that articulate a spatial continuum revealing a conception as well as a perception of space in which buildings stand in relationship to and are conditioned by the context within the city fabric and in turn influence it. Other examples include the Herrengasse in Vienna laid out as early as 1216 and its continuous development through the 19th century to modern times, the Rockefeller center in New York built in the 1930s or the Potsdammer Platz in Berlin of the 1990s.
The thesis aims at gaining a critical insight in design and building practice of these public interiors through close reading and comparative analysis of historical and contemporary examples, studying their architectural composition, elements and materiality within the context of social, economic and political conditions of their development and potential for transformation.