The Influence of Female Architects on the Housing Development
in the Polish People's Republic
Julia Nuler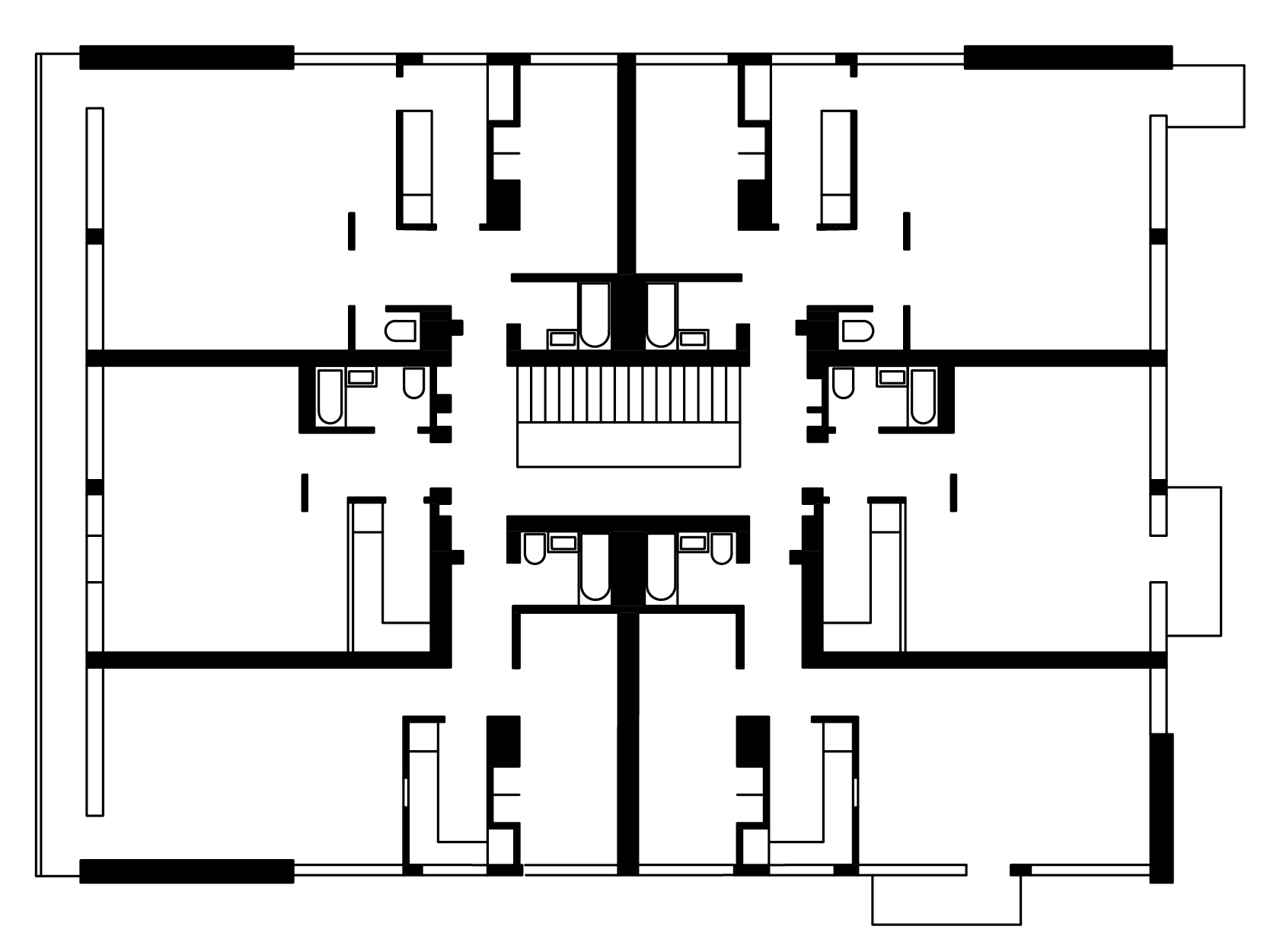 Prior to the peak of the feminist discourse in urban planning in the 1970s and 80s, which called for the involvement of women in leading positions in the field of architecture, female architects had already been playing a vital role in the reconstruction of Polish cities that had been severely destroyed during World War II. In contrast to other European countries, polish women had been given access to higher education as early as the 1920s and their engagement with male-dominated professions was specifically encouraged in the People's Republic, which existed from 1945 to 1989. Therefore, the end of World War II saw an increase of the employment of trained female architects in many state-owned planning offices. In relation to the main proclamation of the feminist discourse which demands a more inclusive planning process in urban design, the question arises whether the participation of female planners in the People's Republic of Poland lead to more differentiated perspectives in urban planning in comparison to other investigated regions and situations of the same era.
The work of the architect Halina Skibniewska, who occupied a leading position in a multidisciplinary team that planned a few settlements in Warsaw, distinguished itself through the usage of a variety of planning methods that were still uncommon in the 1950s. The collaboration's work incorporated methods of planning that were still unconventional in the 1950s and only gained popularity in the subsequently evolving feminist discourse. Therefore, extraordinary spaces were achieved which turned out to be sought-after living environments. In addition to the design of adaptable housing, the emphasis was placed on the outdoor spaces, especially the communally shared areas between the buildings. The inclusion of these spaces in the design allowed the team around Skibniewska to produce livable settlements while complying with the strict regulations of the state regarding housing sizes and construction costs. Halina Skibniewska, who was not only a practising architect, but also a lecturer at the Warsaw University of Technology, documented her applied methodologies in a number of publications, including her dissertation. My thesis tries to investigate these publications in relation to her built work. By exploring her theoretical writings and planning materials her spatial approach is interpreted from a feminist perspective. The aim is not to merely analyse the interior organisation of her projects, but also to take a closer look at the urban configuration of the settlements and the relationship to their surroundings.
Due to the examination of architectural examples which remain unfamiliar on an international scale, this research contributes to the expansion of the present canon of the history of architecture. Furthermore, this thesis investigates the potential qualities of feminist reading methods and tries to develop a new methodology for future design processes including a new set of tools for the architectural production.